i've been/am sick. high fever. so i didn't felt like posting. *and for a fact i wanted to see if anyone misses new posts... unfortch not...* so i've been super grumpy... ANNOYED... until at one time... stuffed sazzy's mouth with tissues cause she was ranting how much gorgeous i am compared to her... *what nonsense and rumours and SCANDAL!!!* but the sick part is so true...



oh goodness... nick for once decided he wanted more attention than usual... so he was trying his way with the camera... but thank heavens for keong... he moved the framing... far... well not far enough... but good to keep nick out of sight...



and what keong wanted was the girls in frame...



we were shooting at this very doggy ghetto... like... super dark and scary... very scary... oh and super dusty...



somehow J & Ling seem to enjoy the venue...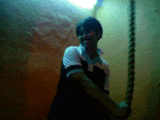 J was even happily pole/rope dancing... *actually i forced her into it... otherwise i'll make her wear bikini the next time*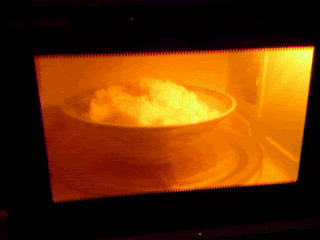 this is what mona feeds us occasionally whenever she's out of budget... left over food/rice from her last night's buffet session... she conveniently makes raymond the art director to bring a microwave oven on set to be KIND AND NICE enough to heat up the food/rice for us... the sad crew... le sigh...



and that scary dusty place is known as paul's place... for those of you who don't know... paul's place was raided early this year due to some super nonsense... devil worshipping related... why? cause everyone was wearing black... *those who were nearby were also arrested that night, even if you were at a mamak FARby YOU will be arrested if you are in black* music was heavy metal i think... and blah blah blah... loads of drama... too bad i can't find the article to show you... it was just a total nonsense raid if you ask me... cause for a fact it was just an underground gig going on at the right place but wrong time. that's it.



this is what happens when someone talks too much... i stuff their mouth with tissues... loads of tissue sponsored by what's that brand? oh yes kleenex... sorry saz... i know you are paid to talk with your hosting show... but here... ENOUGH stop telling me how fetiche i am... kekekekeke... she remain mouth shuted until she was required for the set...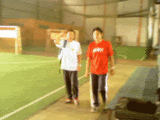 Que Haidar & Pierre Andre doing the catwalk... yea we have a fashion show!!! in one of the episodes... and i must say they look confident in their walk... too bad they are not involved with the fashion show...



otherwise... i will make them wear heels like what i did to Razif... LOL...
Haikal: i'm so going to kill you daniel...
Me: WHAT it's in the sciprt!!! At least i'm wearing one with you now!!!

tomorrow... you'll see haikal dancing... KEKEKE... that is if i get a clear snap shot or if i'm still alive by then... *since i have a feeling the first thing sazzy would do is... kill me...*

and to syam101, i'm not the cast of gol & gincu... i do wardrobe ... that's why i put my lovely sponsors here... so they would heart me as much as i heart them... BUT i do act as well *rumous has it that i'll be reappearing on ep13, reappearing? DUH i was in the g&g movie*... once in a while... whenever i get the chance to be like nick... only i'm wanted to be on screen... unlike him... LOL... http://redfilms.com.my/goodbyeboys.htm i just have to self-promote... BLEH.
cheers! thanks for reading... now... COMMENT... but before you do that... i like talking ranting nonsense... so don't get pissed if i did pissed you... unless you are the cast... then you know... i'm such a b*tch... so whatever... LOL...